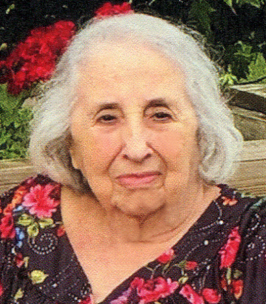 Norma J. Johnson, age 91, of Worthington, MN, formerly of Watertown, SD, passed away on Sunday, December 18, 2022 at Sanford Worthington Medical Center.

Funeral services will be 11:00 am, Thursday, December 29, 2022 at St. Martin's Lutheran Church in Watertown, SD. Norma's express command was that no one wear black to her funeral; she wanted her funeral to be a celebration.

Visitation will be 5-7 pm, Wednesday, December 28, 2022 at Wight & Comes Funeral Chapel in Watertown.

Interment will be at Mt. Hope Cemetery in Watertown.

Family requests memorials be designated to St. Martin's Lutheran School, 1200 2nd St NE, Watertown, SD 57201 or Great Plains Lutheran High School, 1200 Luther Lane NE. Watertown, SD 57201.


Norma Creel was born on the family farm outside Ocheyedan, IA in 1931 to Hilda and Wyman Creel. She grew up with 3 brothers: Roger, Marlyce, and Lowell Creel. After their dad died at a young age, the family moved to a farm outside Westbrook, MN. Norma graduated from Westbrook High School in 1949 and stayed in touch with her high school classmates, attending their final class reunion in 2020.

Norma graduated from Mankato State College in 1951 with a teaching degree. She taught 1st grade in Cottonwood, MN. She then went to airline school in Kansas City and worked for North Central Airlines in Mankato from 1953-1954.

Norma fell for Jerry Johnson in high school and they married at Grace Lutheran Church in Westbrook in 1954. They moved to Watertown, SD in 1955 where they owned and operated the Minnesota-Dakota Egg Company for several years. They had 8 children: Craig, Lynne, Paul, Reed, Tami, Blake, Kara, and Todd. Jerry died unexpectedly in 1975; Norma took over the family business and raised her children as a single mom. She retired in 1996 and then volunteered in the St. Martin's library, delivering for Meals on Wheels, and working elections.

Norma had a wide circle of friends. She was hilarious, outgoing, and strong-willed. She was quick with numbers and had a sound mind for all of her 91 years. She was active in St. Martin's Lutheran Church and School for over 70 years, mailing the Parish Caller with the church ladies for 35 years. She loved her bowling teams, card clubs, and birthday clubs. She enjoyed a lively game of cards, solving TV game show challenges ahead of the contestants, board games, and crossword puzzles. When she walked into a restaurant, she worked the room like a politician running for office, greeting friends and making people laugh. She taught herself to play piano and the organ, frequently playing hymns.

What she lacked in artistic talents, Norma made up for as a sports fanatic. She was a super fan for her kids, often helping to coach and practice with them. She was a huge supporter of the St. Martin's Spartans and Watertown Arrows, and avidly followed the Vikings and Twins. She was known to have ballgames playing on every radio in the house. She often kept score on a scoresheet while sitting in her recliner listening to games.

Norma especially loved to play softball in her younger years and passed that passion along to all of her kids. She spent countless hours at their ballgames cheering loudly. Minnesota-Dakota Egg Company sponsored several slow-pitch and fast-pitch softball teams over the years.

Norma had a special place in her heart for the underdog and those who needed a little extra help. While her kids had to walk to school every day - no matter the weather - to build character, in later years she would pick up kids from struggling families and drive them to St. Martin's in blustery weather so they had a warm start to the school day. She quietly rustled up winter coats for those same families. Norma routinely picked up the elderly and drove them to church. She built a special bond and deep connection with each of her grandchildren.

In 2021, Norma moved to the Good Samaritan Nursing Home in Westbrook, returning to her roots. Losing her independence was hard for her, but she found her final role at the nursing home, becoming an advocate for residents who lost the ability to speak for themselves. Thank you to her dedicated caregivers at the nursing home.

She is survived by 6 children and their partners; Paul (Marce') Johnson in Buffalo, MN, Reed (Maria) Johnson in New Orleans, Tami (Pete) Skorczewski in Sioux Falls, Blake (Kendra) Johnson in Shakopee, Kara (Kurt) Valentine in Lincoln, NE, and Todd (Jayne Barnes) Johnson in Billings, MT. Her memory will be carried on by her 16 grandchildren and 13 great-grandchildren, with 3 more on the way.

Those who died before her include her parents, husband Jerry, her brothers, children Craig and Lynne (as infants), and many dear friends.